Protocol Ministry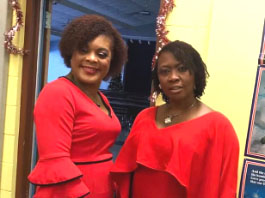 Definition Of Protocol:
Official procedures or system of rules governing affairs of state or diplomatic occasions. Policies, practices and procedures that create guidelines to social graces.
The New Testament Church was started in "home fellowship" by the Apostles, Prophets, Pastors, Evangelists and Teachers. Protocol and Social Graces were a vital necessity to ensure the amicability of the hosts and the hospitable welcome of all guests.

From the intimacy of the home; to the congenial welfare of the church; to the proper diplomatic graces extended to GEC's special visitors; if proper protocol is not extended then we as a Church/ Ministry are sorely lacking in respecting authorities as Biblically prescribed. (Hebrews 13:17; 1 Corinthians 16:14-16)

GEC'S Protocol Ministry is dedicated to implementing proper protocol and social graces within the Ministry and in representing the Ministry before dignitaries as befits our Pastors' request; properly welcoming and networking with prominent and special guests and ensuring that our own leadership is duly honored.


By
Global Evangelistic Center