Bridge Building: The Kairos Moment!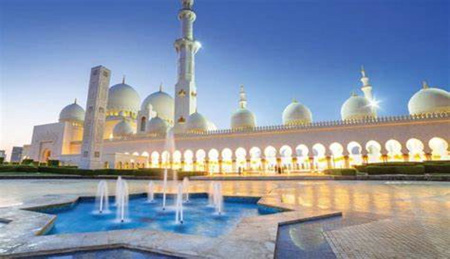 The Shaikh Mohammad Bin Zayed mosque in Al Mushrif, a district in Abu Dhabi, UAE, has been renamed to 'Mariam, Umm Eisa' which translates from Arabic to English as 'Mary Mother of Jesus'.

The renaming of the mosque was ordered by Mohammad Bin Zayed Al Nahyan, Abu Dhabi crown prince, "to consolidate bonds of humanity between followers of different religions".

There is a Kairos moment now in the Middle East for the propagation of the Gospel to millions that have been unreached with the Message.

But just as this ancient Greek word Kairos depicts a critical an opportune moment for action so it is with this evangelical moment. While the Knesset strategically embraces its Christian supporters; and Arabic leaders reach out for greater tolerance and economic diversification; the time is critical for action.

The Abrahamic Initiative is poised to take action with a multi-faceted plan to ensure this continued good will; fully cognizant of the critical action needed to avoid the dangerous call to 'destroy all churches'emanating from an opposing voice of power.

Love is the greatest tool of evangelism as its voice testifies the greatest regarding the divine source of its origination. Our bridge building is built with planks of love.
By
Global Evangelistic Center